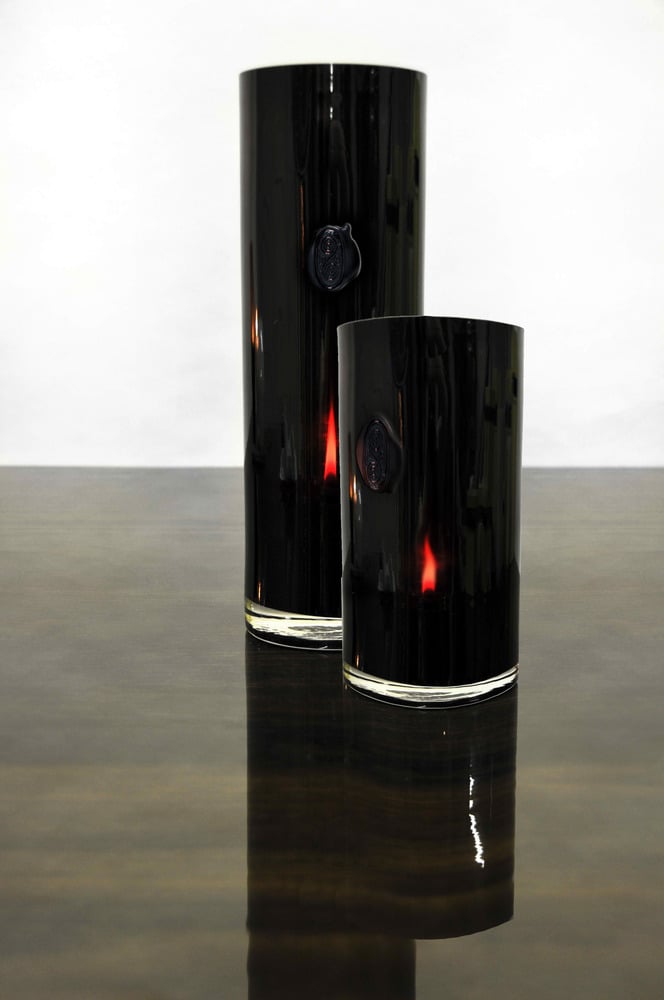 Neil's Apiary candle 12"
$

70.00

/ On Sale
---
---
These exclusive hand crafted and hand poured candles are made from The Art Of Illumination's proprietary natural vegetable wax blend and Neil Gaiman's own bees wax from his home apiary. Each candle is hand stamped with our company insignia in sealing wax. Our wicks are organic textile grade cotton from Milan and our scents combine essential oils and naturally derived perfumes blended in house by our classically trained perfumers. This limited edition candle comes in a 12 inch vessel. They are housed in hand blown reusable black glass vessels. The fragrance combines notes of wild honey, warmed bees wax, and a hint of wild Tunisian Neroli.
Each candle is made to order. Please allow 3 to 4 weeks for delivery.
SHIPPING CHARGES WILL BE REQUESTED SEPARATELY BASED UPON ZIP CODE AND WEIGHT.
Our new 12 inch vessel is wider and larger than the previous model!